THE WELLNESS PLANNER: PLAN THE CHANGE, MAKE IT HAPPEN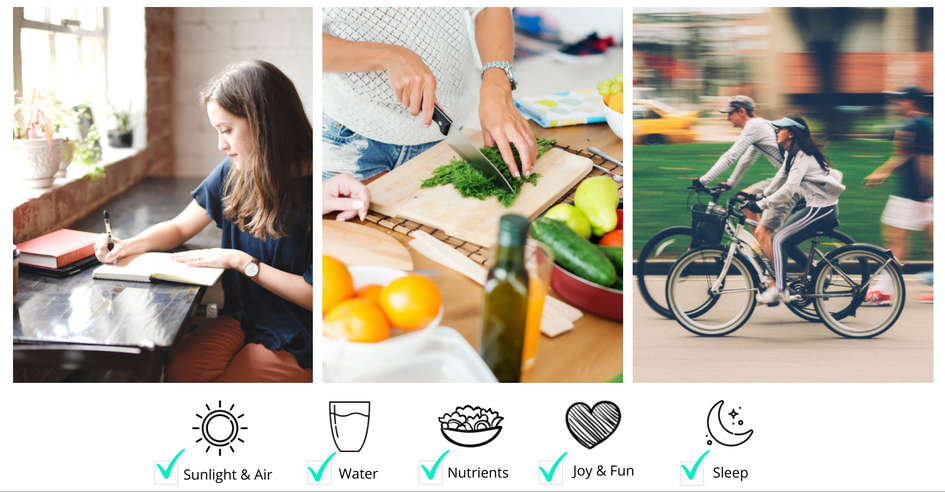 Planning is the Key To Success
The Wellness Planner for Weight Loss & Healthy Living:
You CAN create a healthier life for yourself!
The Wellness Planner is a daily journal for healthy living. The planner includes a daily set of tools and practices to help you lose weight, eat healthier, have an active life and make a lasting positive change to your health.
The Wellness Planner provides guidance and structure to your day, keeping you inspired and motivated to take action.
$30.00
Now $24.97+ Free Shipping
Buy Now

What's Inside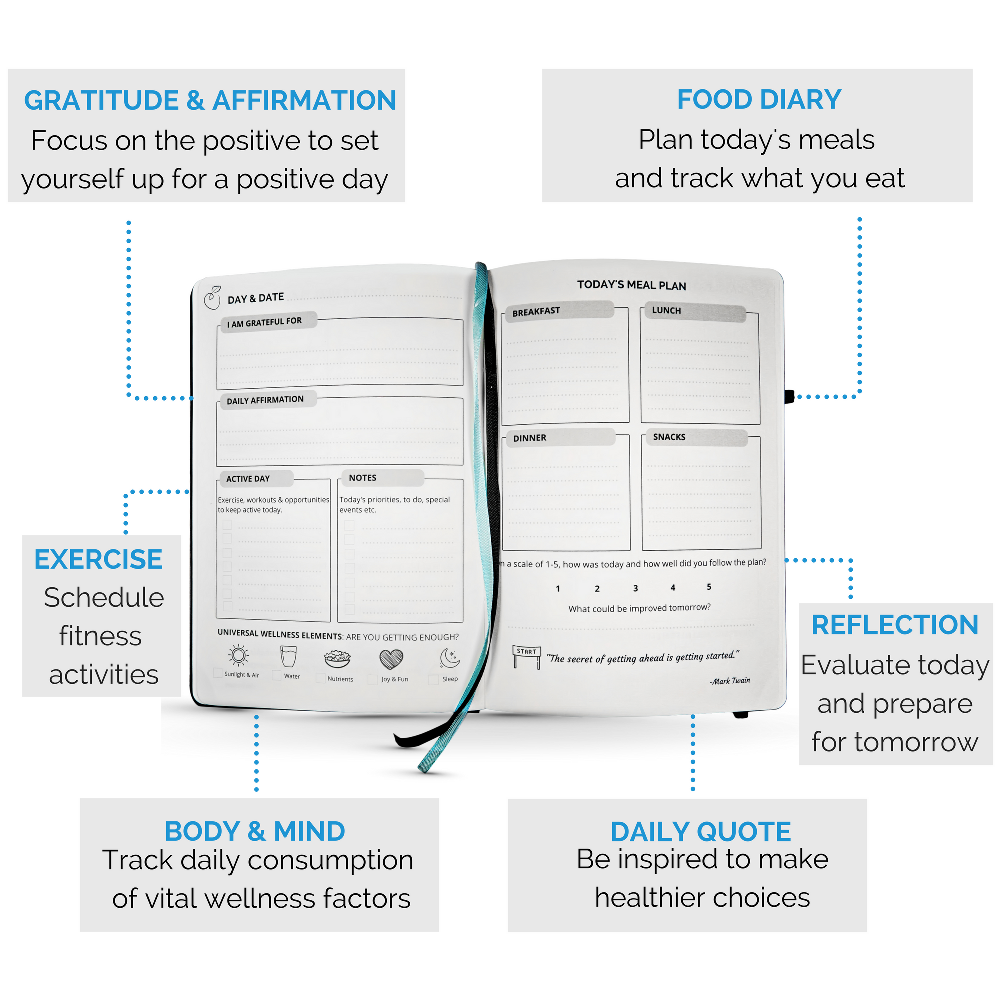 All-in-one undated journal diary for healthy living:
240 premium quality pages covering 90 days and 13 weeks
Goal Setting Guide
Healthy Living Guide
Food Diary / Food Journal / Food Log
Fitness Scheduling
Daily Gratitude & Affirmation
Habit Tracker
Inspirational Quotes
Weekly Progress Review
Premium quality 5.5" x 8.2" hardcover notebook
$30.00
Now $24.97
FREE SHIPPING + RISK FREE 30-DAY RETURNS
Buy Now

Fast & Free US Shipping: All orders qualify for FREE standard shipping and will arrive within 4-10 days.
No Hassle Returns: All purchases come with our no-questions-asked 30 day return policy.
What People Say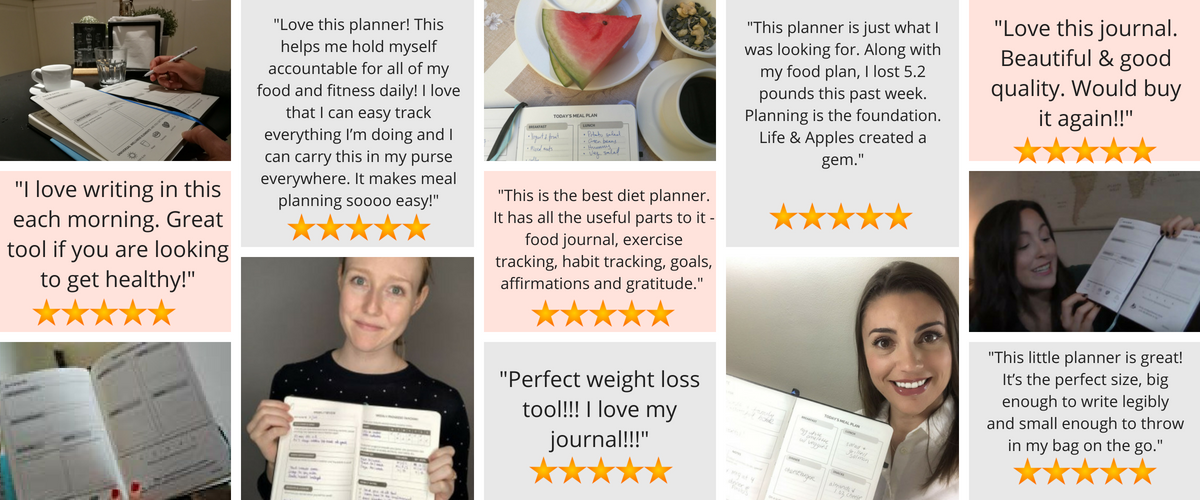 Get the Wellness Planner and Make the Change!
$30.00
Now $24.97
Free Shipping + 30-day No-hassle Returns
Buy Now
Exclusive Bonus!
Get exclusive access to the Healthy Eating & Smart Planning e-books and printables package. FREE with your order!
* 7-Day Meal Plan Breakfast e-book * 7-Day Meal Plan Lunch/Dinner e-book *
* Weekly Meal Planner printable * Meal Planning Guide e-book * Clean Eating Shopping List printable *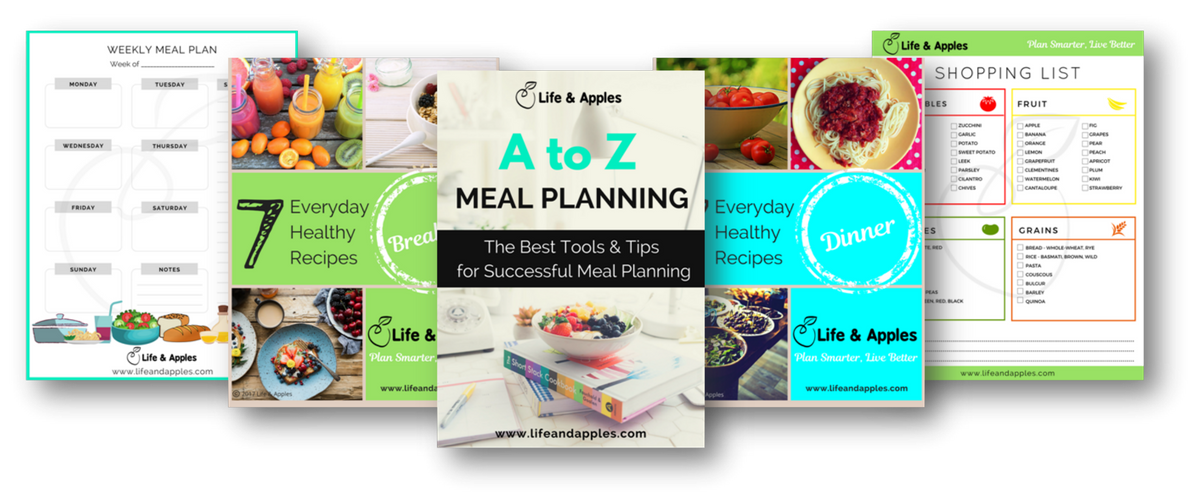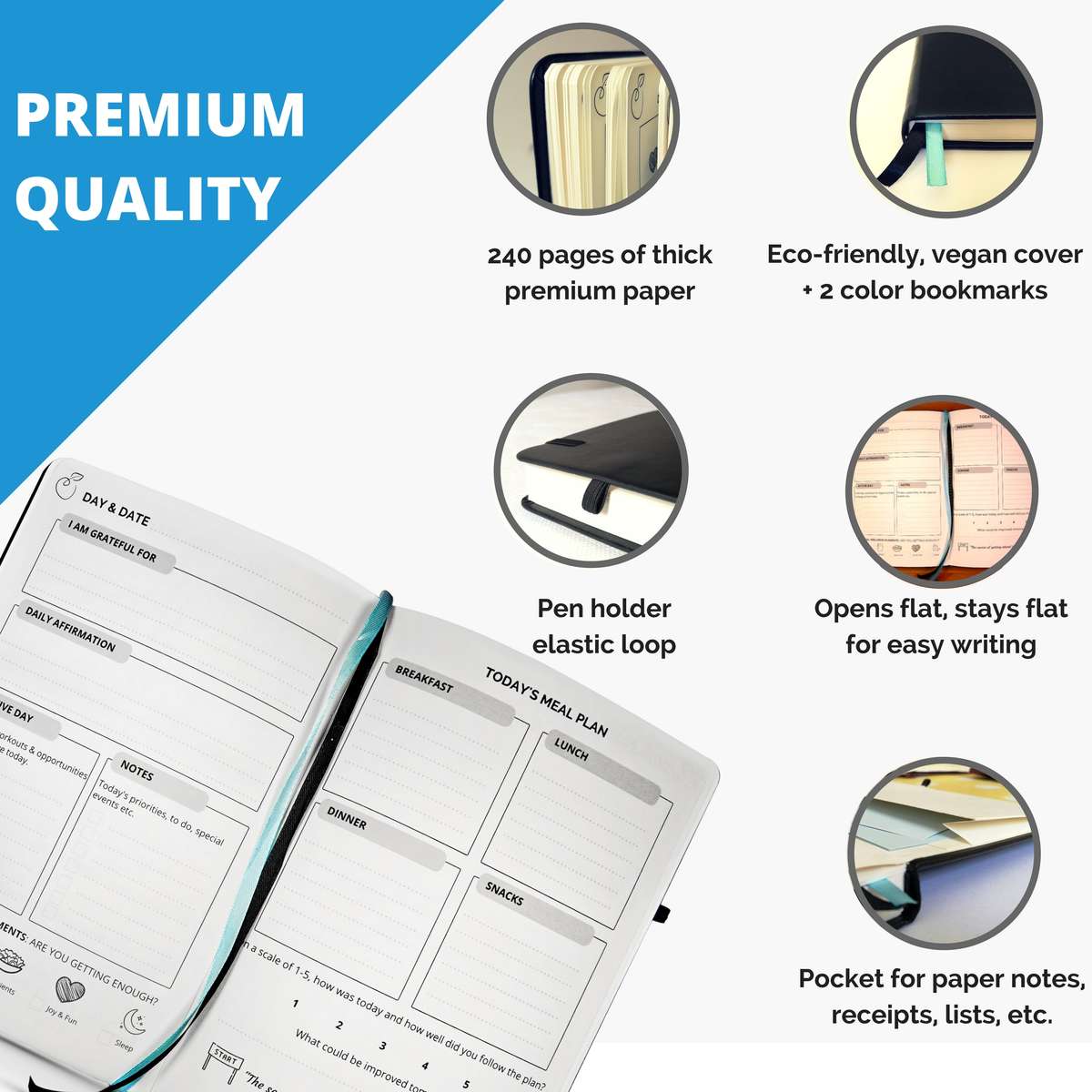 Daily motivational journal for a healthier life, mind & body:
* Food Diary / Food Journal / Food Log
* Daily Gratitude & Affirmations
* Personal Daily Meal Planner
* Fitness Schedule
* Daily Inspirational Quotes
* Habit Tracker
* Health Parameters Tracker
* Weekly Progress Review
* Goal Setting Guide

Premium quality 5.5"x8.2" hardcover notebook:
* Covers 90 days and 13 weeks.
* Eco-friendly, vegan materials
* 240 pages of thick premium paper, elastic pen holder, elastic closure band, 2 bookmarks and an inner pocket for notes.
$30.00 Now $24.97 + FREE SHIPPING + 30-DAY RETURNS
Buy Now


Questions? We'd love to hear from you!
Contact us: info@lifeandapples.com